Nick Peskoe, Louisville Realtor | Team Owner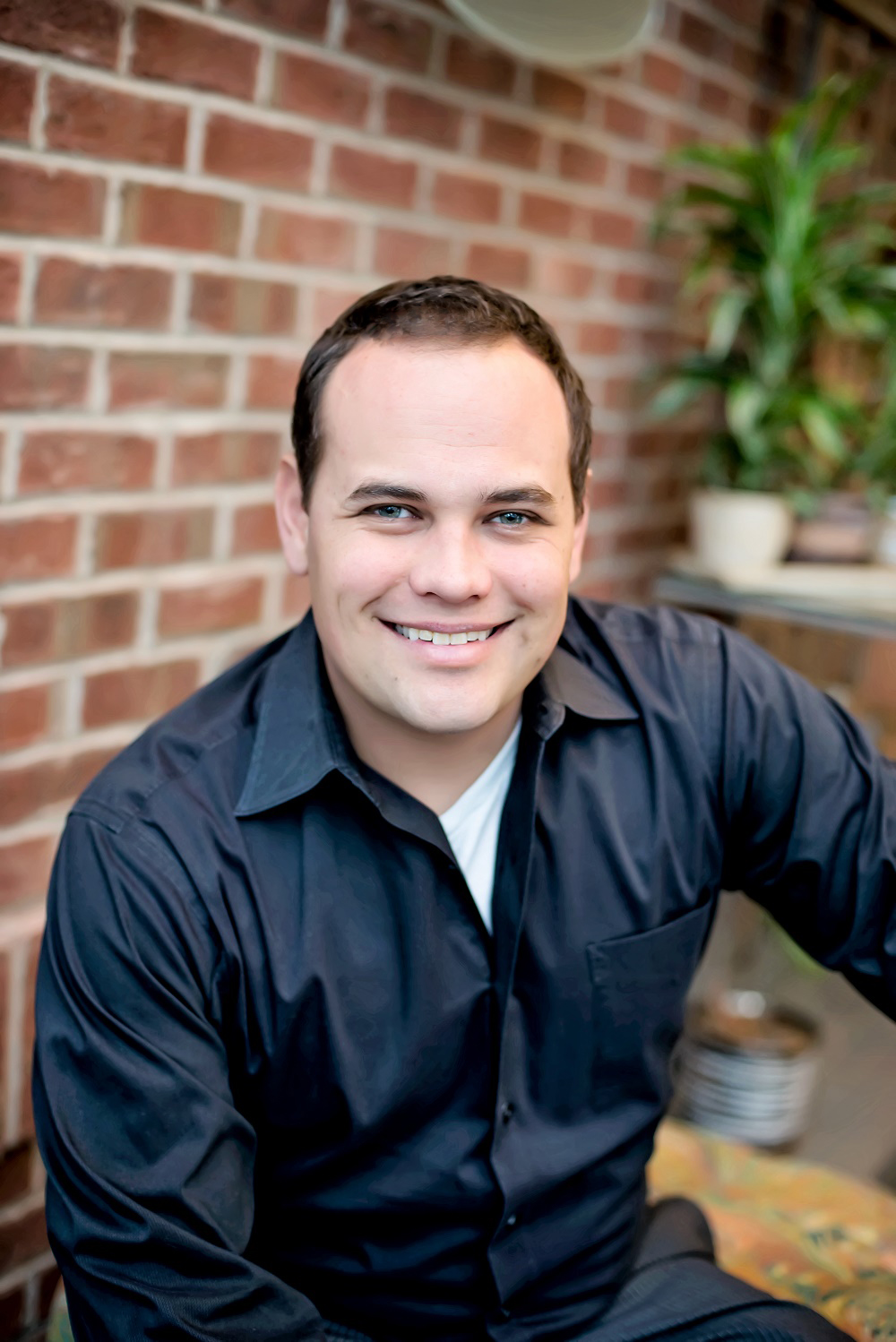 As a Realtor®, it is my job to assist my clients with the complicated process of buying and selling homes. I am knowledgeable in the Louisville housing market and I will be able to assist you with any real estate transaction, whether buying or selling your home. I promise I will do everything in my power to make the experience as smooth of one as possible. Buying or selling a home is one of the most important financial transactions a person can make. I understand that this can often times be a nerve-racking process – that's why as a client of mine, you will have my attention 24 hours a day, 365 days a year. Open and honest communication is very important to me and as my client you can count on being informed during every step of the real estate buying/selling process.
I am affiliated with Keller Williams Realty – Louisville East. As my client, not only will you receive my complete personal attention, you will also receive the brand power and resources of Keller Williams, a national real estate company. At KW we as a company pride ourselves on customer service. In fact, J.D. Power and Associates awarded Keller Williams "Highest Ranked in Overall Satisfaction for Home Buyers Among National Full Service Real Estate Firms" four years in a row!
Background Info
Originally born in Indianapolis, IN, I located to Louisville after graduating from the Kelley School of Business at Indiana University in Bloomington, IN. A passion for real estate led me to get my real estate license shortly after graduating and the rest, as they say, is history. As a realtor, I love meeting new people and helping them fulfill their dream of buying a home. Nothing gives me more satisfaction than seeing my clients sign on the dotted line to buy their dream home.
Alicia Lynch, Louisville Realtor | Team Administrator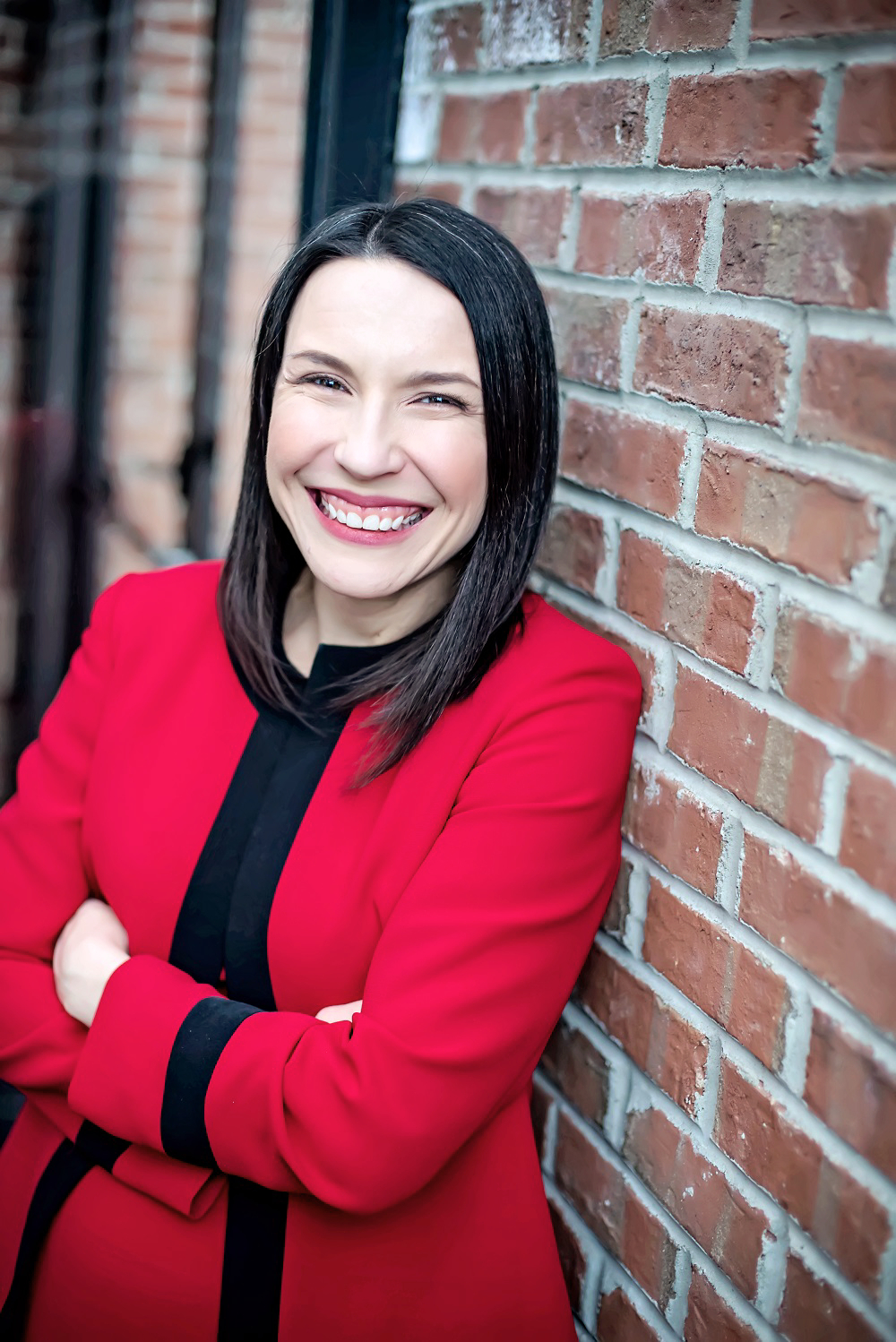 Alicia is a Realtor and the Team Administrator for the Nick Peskoe Real Estate Group. She obtained her degree in psychology from Eastern Kentucky University. Alicia's attention to detail, clear communication and experience in real estate will help your path to the closing table be as smooth as possible. It is her goal to help our clients have a great experience when selling or purchasing their home. A native of Louisville, Alicia has also lived in northwest Indiana. It's true what they say, there's no place like home, and Louisville is one of the best places to call home! In her free time Alicia enjoys spending time with her family and dogs, serving at her church, and being outdoors.
Joy Kemelgor, Louisville Realtor | Buyer's Specialist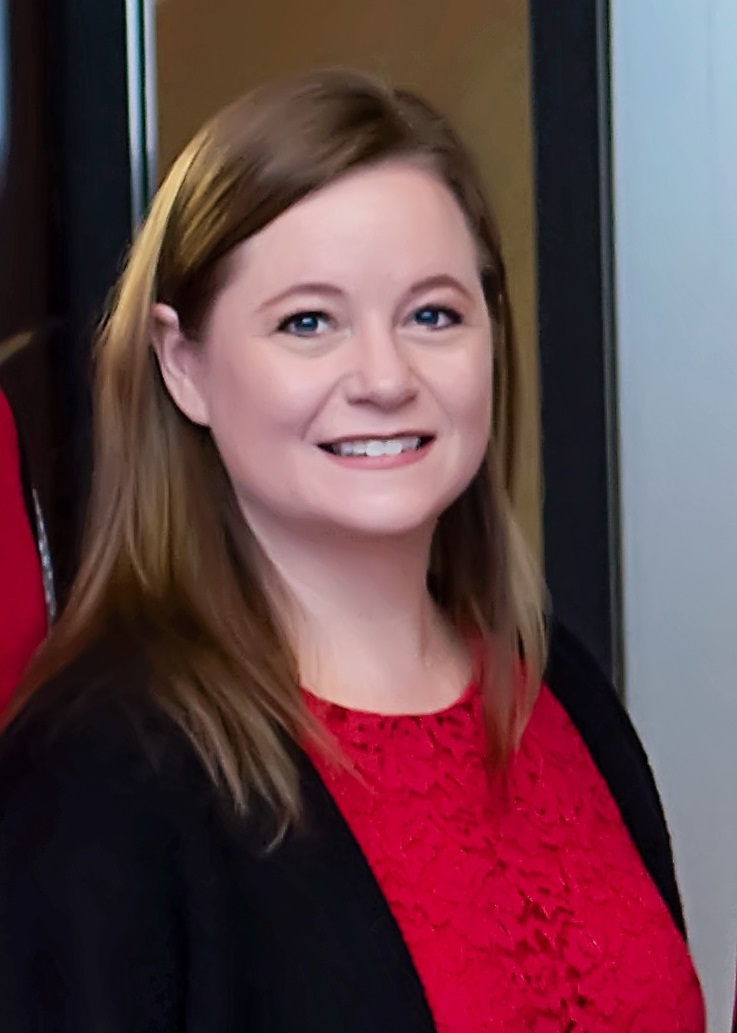 Joy Colvin is a Louisville Real Estate Agent and a Buyer's Specialist for the Nick Peskoe Real Estate Group. Joy is originally from Prestonsburg, Kentucky and received her undergraduate degree in psychology from Eastern Kentucky University and her Juris Doctorate from the Texas Tech University School of Law. She practiced criminal and family law for nearly 15 years. Although she still does some legal work, she discovered that her passion was in real estate and helping others. She loves working with buyers and helping them to realize their goal of home ownership. Purchasing a home should be a comfortable, easy process. Her goal is to provide each and every client with personal customer service throughout every aspect of the process.
Claudia Heavrin, Louisville Realtor | Buyer's Specialist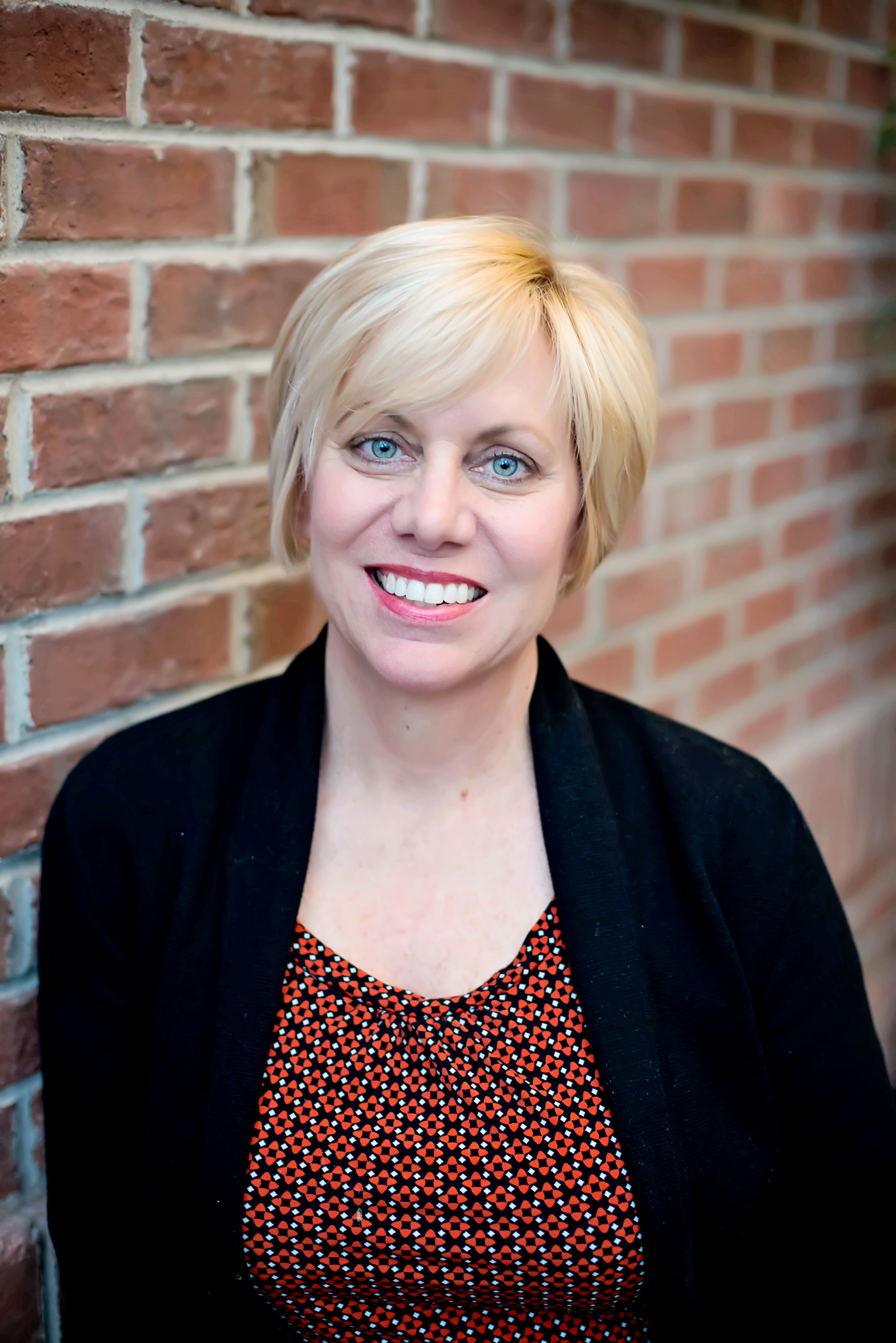 Claudia Heavrin is a real estate agent and a Buyer's Specialist with the Nick Peskoe Real Estate Group. She is a native of Louisville and wouldn't want to call another city home. After spending most of her career in administrative services, she decided that a career in real estate would not only be exciting, but rewarding as well. She loves to help her clients find the right home that fits their needs. Her goal is to make the process of homeownership as stress free as possible. She takes great pride in the personal aspects of getting to know her clients and offering genuine, outstanding customer service throughout the entire process. Claudia likes spending her free time with her husband, grown kids, and dog Ruby. She enjoys sports and dining out with great friends.
What Our Past Clients Will Tell You
"We were looking for rental property to meet certain criteria, but not necessarily in a specific locale. Nick found properties for us to view in and around the Louisville area and helped us think outside the box to find the right one. Nick gave us honest feedback in making the selection, evaluating the home inspection report, and in the negotiation process. He represented our interests well in all aspects of the sale."
- Homer and Stephanie Lowry
"My Mom's condo was on the market for over two years with two different agents. We finally decided to go with Nick and he sold it in less than two months. I really recommend him heartily with anyone looking to list their home in Louisville."
- Jenny Whitlock
Nick,
We want to thank you for all of your help. We were nervous about the home buying experience and didn't believe we could find what we wanted at an affordable price. You were able to guide us through the process and make this as painless as possible. Not only that, but you found everything on our wish list, in our price range, and in a neighborhood that we feel comfortable in. Thanks for all of your knowledge and hard work. I don't know where we would be without you!
- PJ & Carrington Smith
To Whom It May Concern:

We wish to show our gratitude to Nick Peskoe for being an outstanding real estate agent by offering this recommendation. Nick did a great job of helping us find our new home in Louisville and we would definitely like to use his help again. Give him a try and you won't be disappointed! Here is why:

For selective buyers like us, trying to find and buy a home was a time-consuming, emotional experience and could have been stressful. But Nick did a great job of keeping us calm and guiding us through the process. He was patient when we changed our minds several times. He kept his composure when negotiating with other difficult agents. And even though he was calm, he was a strong negotiator and was able to help us obtain a much lower sale price for the home that we bought.

Nick's ethics are also top-notch. He knew exactly how to avoid conflicts of interest, discrimination, and only made recommendations that were in our own self-interest.

Nick also showed a very high degree of knowledge about the real estate business, the costs of home repairs and upgrades, and how to use technology to make our home search easier. He was able to quickly spot issues in homes that we did not notice. He gave accurate estimates on several important repairs and upgrades that were important to us such as radon mitigation systems, kitchen cabinet replacement, and basement finishing. He also kept an eye out for potential ways we could save money, such doing our own flooring upgrades. Nick was also able to recommend competent contractors and home inspectors who were very thorough.

And unlike other agents, Nick has embraced technology in ways that will help his clients and give them advantages. This includes things like mobile internet access, customized web searches, and the use of electronic signatures.

Nick will work hard for his clients and it shows. We wish him good luck in his real estate career!

Sincerely,
- John and Holly Crawford
Nick was so AMAZING to work with! We truly could not have asked for a better person help us find and buy our first home. Nick covered every little detail and made the buying process a breeze. He is extremely knowledgeable about the Louisville housing market as well as all of the ins and outs of houses. He had our best interest at hand and also helped educated us along the way.
- Jamie Fairman
Nick is an amazing realtor! Being new to the area, we needed a lot of help. He guided us through the house hunting and buying process step by step. He communicated with us constantly and we always felt we could contact him when we had any questions. In the end, he suceeded in finding us our dream home. We couldn't be happier! Thank you Nick.
- Jamie Rodriguez and Steve Shenberger
Nick was absolutely fantastic throughout the entire home buying experience! If we had a question, he was right there to help us get an answer... Day or night. Nick never pressured my family in any form, and that was greatly appreciated! In fact, he listened to what we actually wanted and when he knew a particular house was not what we were looking for, he let us know so we didnt waste our time with it. It has only been a week since we closed, and I have already given his information out to a few people who are planning to look for houses soon. If you want a person who is truly working to get you into the house you REALLY want, Nick is the person you should talk with. He will get any future inquiries my family may have in the future!

Nick, thank you for all of your hard work!
- Sean Rhorer and Missy Brown
Search by Area
WHAT'S HAPPENING TODAY?
LOUISVILLE MARKET STATS
| | |
| --- | --- |
| Total Properties: | 8,519 |
| Month / Month Change: | 2.55% |
| Average Days On Market: | 134 |
| New Listings Today: | 93 |
| Median List Price: | $182,000 |