Gilda's Street Dance
Posted by Nick Peskoe on Sunday, September 23, 2012 at 5:35 PM
By Nick Peskoe / September 23, 2012
Comment
Tell me Louisville, how does a little 'dancin' in the street sound'? Good I hope! Because on September 29th the Gilda Club in Louisville, Kentucky is sponsoring the Gilda's Street Dance, which is sure to be an event to remember. Contra-dancing will be a running theme for this event, so be prepared to partner up with family and friends put on your dancing shoes and show everyone just what you've got! Last year the event was a huge success for the Gilda Club and this year is sure to be the same, so don't miss out on the fun.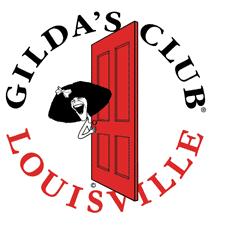 The organizer of the Gilda Street Dance, is the Gilda Club of Louisville, which got its start in August 2007. The purpose of the Gilda Club was to establish a place where individuals who have been diagnosed with cancer can come and be together in a comfortable environment, learn about the disease, share their experiences and take part in a fellowship that will help make their road to recovery one that is not faced alone. The Gilda Club national organization was founded in 1991 by Joanna Bull, who was patient Gilda Radner's cancer psychologist, and was also assisted by film critic Joel Siegel, singer Mandy Patinkin and Gilda's husband Gene Wilder. In 1995 the first Gilda Club opened in New York City and the organization has since gone on to open twenty centers nationally since then. The Gilda Club national organizations put a lot of emphasis on sharing experiences so that others who have dealt with cancer can tell their story, while others who may be dealing with their cancer experience can find support and comfort in the fact that someone had the same disease as them and survived.
Partnering with many Louisville organizations such as the Kentucky Cancer Program, Kentucky Cancer Institute, The Ronald McDonald House, the University of Louisville and many more, the Gilda Club has become a centerpiece in the Louisville community as well as the nationwide fight against cancer. That is why the Gilda Street Dance is more than just fun and a chance to let loose; it is a chance to also help others in the Louisville community fight cancer and the changes that it has caused in their lives.
This event is one of the premiere festivals in Louisville. The entire family is welcome to this free event which will include contra dancing, food vendors and live music. There will also be local contra group members in attendance in order to instruct others on the basic techniques of the dance. Be sure and come out on September 29th and enjoy the festivities at the 2012 Gilda Street Dance!
When: September 29, 2012
5:30pm-8:00 pm
Where: Rogers St. between Baxter Avenue and Bishop St.
For Whom: The Family
Cost: Free
For more information please visit Louisville Real Estate.