Buying a Home in Louisville, Kentucky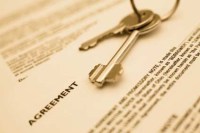 When making the decision to purchase a home in Louisville, it is important to have as much information as possible before making the huge financial and emotional commitment. Real estate professionals play an important role in real estate transactions either by acting as a buyer's agent or working for the seller. It is vitally important to distinguish whether an agent is working for you as your agent or simply working with you as an agent of the other party.
When looking for a home to purchase, it is vitally important to hire a quality and professional buyers representative to assist you in the home buying process. Buyers agents negotiate solely on your behalf and have no connection or obligation to the home sellers, or the sellers agent. It's the buyers agent's responsibility to promote your best interests, follow your lawful instructions, an provide material facts that are important to your decision. Buyers agents duties include helping you find a property that fits your needs and desires, helping you arrange financing, gathering pertinent information about the property, and negotiating the purchase and sale.
When getting started looking for a property, you should ask yourself some of these questions to get started:
What areas of town are you looking in?
What features of your home are 'must haves'?
How many bedrooms would you like?
How many bathrooms do you need?
Do you need a garage or a basement?
Search by Area
WHAT'S HAPPENING TODAY?
LOUISVILLE MARKET STATS
| | |
| --- | --- |
| Total Properties: | 8,519 |
| Month / Month Change: | 2.55% |
| Average Days On Market: | 134 |
| New Listings Today: | 93 |
| Median List Price: | $182,000 |